Good morning! I hope you all are doing well! I am up bright and early this morning so that Adam and I can prepare for our very last (super) long run before our marathon. After this weekend, our long runs will be 10-12 miles. Today we are doing 23-24 miles! I am looking forward to feeling accomplished and having it completed! Right now, I'm having my bagel with peanut butter and coffee. This is what I eat just about every morning before a long run.
Our marathon is officially only 3 weekends away!
Last weekend, Adam ran in the Seneca7. His team was called Katie's Cronies. The race had live tracking so that I could track his team as they went around Seneca Lake. It was a long day of running, they started at 6:45AM and ended just before 5:30PM. Adam seemed to really enjoy it. He did an awesome job! Each team member ran 3 legs of the race for the team. All of his averages paces were under 8 minute/miles!
While they ran, Porter and I did our own run in Geneva at the top of Seneca Lake. It was a beautiful morning!
After we ran, we went back to our AirBNB and got showered up. We stayed at the cutest AirBNB! The place was called Grandma's House and the lady who lives there is very sweet!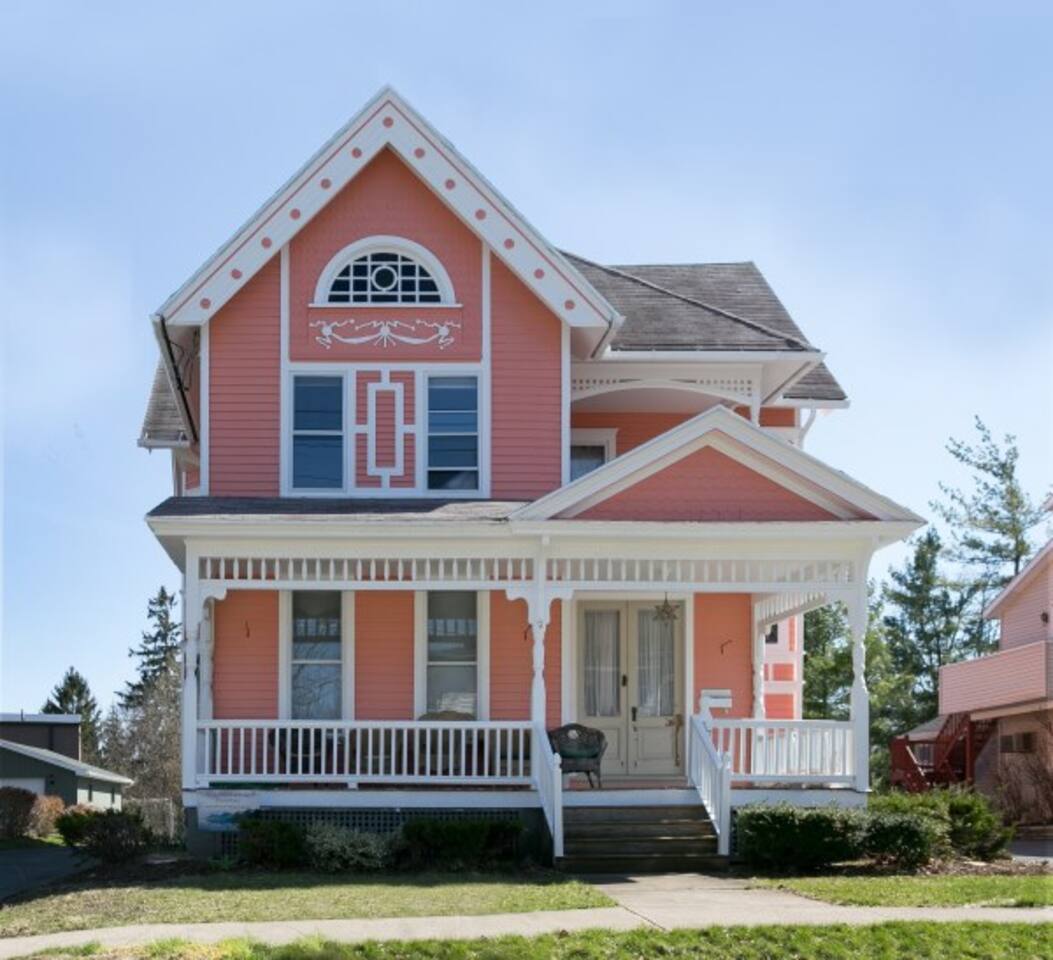 I stopped at Opus Expresso and Food Bar and grabbed a juice and some yogurt with granola for breakfast. The juice was super delicious, it had ginger, apple, carrot and mango. I wish we had one of these closer! Porter and I drove down to check out how Adam's team was doing. The race was moving along pretty fast.
Porter and I went down to Watkins Glen State Park and went for a hike. The main trail was closed, and they are doing construction on the lower gorge trail, but we had about an hour and a half hike with some great views.
I absolutely LOVE being around the Finger Lakes! There are so many great views and great wineries. There is always something you can find to do.
What about you? What are you up to this weekend?
Marathon Training Week 17
Saturday- 12.1 Miles
Sunday- 6.3 Miles
Monday- 3.1 Miles
Tuesday- 7.2 Miles
Wednesday- 4.1 Miles
Thursday- 6.1 Miles
Friday- Rest Day